• art in the pen • copper artwork • copper sculpture • copper toadstools • fairy garden art • garden art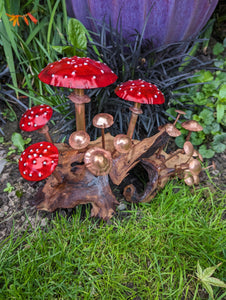 Only a few days to go now before Art in the Pen. https://www.artinthepen.org.uk There are still tickets available for a couple of time slots for visitors. I've been making a few different items for the event. Should be a great event.  
---
• copper frog • frog • frog art • frog decor • frog decoration • frog sculpture • garden art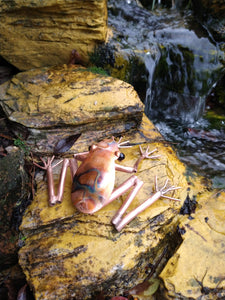 Just added some frogs to the shop. Fun to make and look great either inside or outside.
---
• copper • copper art • copper sculpture • garden art • garden sculpture • metal art • metal sculpture • wall art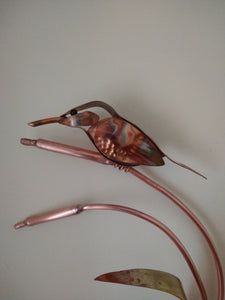 Well what with one thing and another it's been a funny old year. For me it was a major milestone as I resigned from my job to make sculptures full time. It's been a dream for quite a while to be my own boss so I eventually decided to take the plunge as the pandemic made me realise life really is too short not to do what you want. I'm hoping to rent a unit early next year so I'll be able to concentrate on my work better than from my current shed where space is limited. Over the year...