• Copper sculpture • Copper sculptures • metal artwork • owl sculpture • Viridian Gallery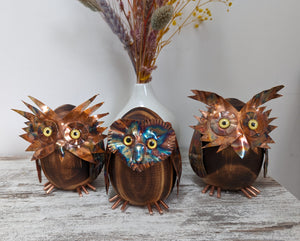 If anyone is in the beautiful area of Keswick in The Lake District, you can now purchase some of my artwork in Viridian Gallery https://viridiangallery.co.uk  You'll find a vast range of artists work in the gallery so it's well worth a visit with the added bonus of scenic locations all around the area. 
---
• copper artwork • copper bird bath • copper birdbath • copper garden sculptures • copper sculptures • garden design • garden design ideas • garden ideas • landscaping • metal artwork • metal sculpture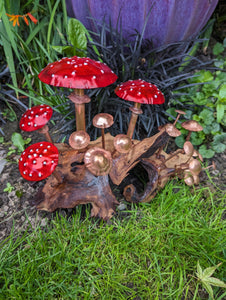 Copper is a beautiful and versatile material that can be used to create a variety of garden sculptures, ornaments, and other decorative items. Deshca Designs specialises in creating handmade copper work for the home and garden. Our pieces are all unique and handcrafted, and they add a touch of elegance and sophistication to any outdoor space. Whether you have a small urban garden or a large country estate, Deshca Designs copper work can be a great way to add interest and beauty to your space. Here are a few ideas for incorporating our work into your garden: Birdbaths: A copper...
---
• bee bath • bird feeder • gift buying • gift ideas
Buying the perfect gift for someone can be a daunting task.
---
• art in the pen • copper artwork • copper sculpture • copper toadstools • fairy garden art • garden art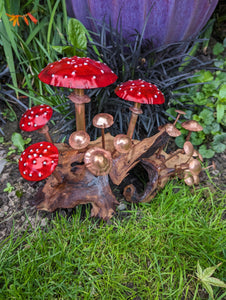 Only a few days to go now before Art in the Pen. https://www.artinthepen.org.uk There are still tickets available for a couple of time slots for visitors. I've been making a few different items for the event. Should be a great event.  
---
• butter • copper wall art • copper wall hanging • gingko leaf • metal wall art • subjective art • wall art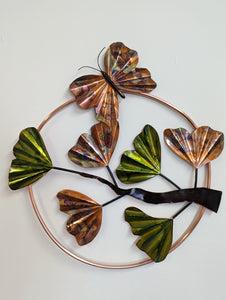 Art is a subjective experience. It is something that is created by the artist, but it is also interpreted by the viewer. Each person will have their own unique reaction to a piece of art, and no two people will see it exactly the same way. This is what makes art so special. It is a way for us to connect with each other on a deeper level, and to share our own unique experiences and perspectives. Take for example this piece I made. I was looking to make a wall hanging featuring gingko leaves, but while making the leaves...