• Artisanity • copper art • copper artwork • Copper gift • copper items • copper poppy • Copper sculpture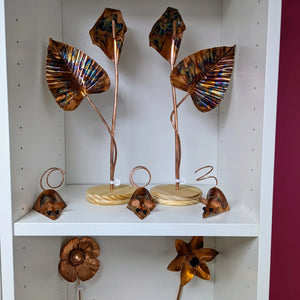 You can now find a selection of my work in Artisanity near Congleton. Artisanity.co.uk    
---
• Anglerfish • Copper anglerfish • craft fairs • craft in the pen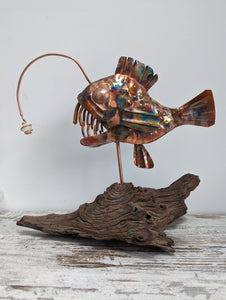 Just thought I'd list the upcoming markets I'll be at in November and December for anyone interested.November 5th: Knutsford Makers Market November 18th & 19th: Skipton Craft in the PenNovember 24th: Congleton Market QuarterNovember 25th: Trentham Makers MarketDecember 2nd: Trentham Makers MarketDecember 9th: Congleton Market QuarterDecember 16th & 17th: Trentham Makers Market (Xmas ice trail)
---
• Copper sculpture • Copper sculptures • metal artwork • owl sculpture • Viridian Gallery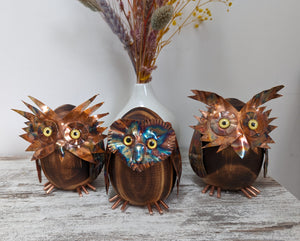 If anyone is in the beautiful area of Keswick in The Lake District, you can now purchase some of my artwork in Viridian Gallery https://viridiangallery.co.uk  You'll find a vast range of artists work in the gallery so it's well worth a visit with the added bonus of scenic locations all around the area. 
---
• copper artwork • copper bird bath • copper birdbath • copper garden sculptures • copper sculptures • garden design • garden design ideas • garden ideas • landscaping • metal artwork • metal sculpture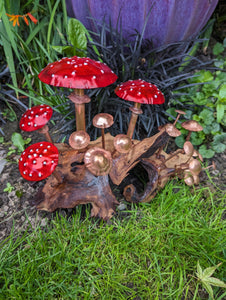 Copper is a beautiful and versatile material that can be used to create a variety of garden sculptures, ornaments, and other decorative items. Deshca Designs specialises in creating handmade copper work for the home and garden. Our pieces are all unique and handcrafted, and they add a touch of elegance and sophistication to any outdoor space. Whether you have a small urban garden or a large country estate, Deshca Designs copper work can be a great way to add interest and beauty to your space. Here are a few ideas for incorporating our work into your garden: Birdbaths: A copper...
---
• bee bath • bird feeder • gift buying • gift ideas
Buying the perfect gift for someone can be a daunting task.