• alcohol ink art • copper poppy • coppersmith art • metal art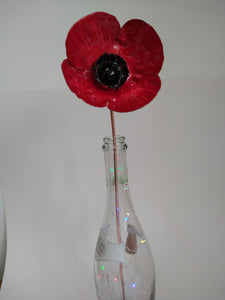 While some people turn to drinking alcohol, I've turned to dying copper with it, namely in the form of alcohol ink. So far I've coloured some poppies and roses, and the effect is really nice, almost like a metallic sheen. 
---
I've been experimenting lately with enamelling, and after a few tries I enamelled a few of my copper poppies. These are now available to purchase. I also made a wall hanging that I call the celestial tree as by using circles for foliage it makes it look like planets.  
---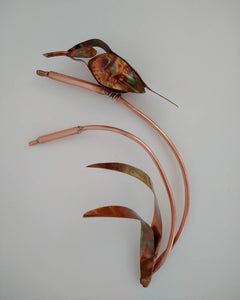 I've made a few one of a kind items lately, ranging from owls to a space marine wall hanging. A couple of these were commissioned, while others are just made on a whim. It's challenging but interesting to push myself to create something unique. These items make great gifts and with Christmas around the corner now's a great time for forward planning and getting something for that special someone. If you have something special in mind, contact me and I'll see what I can do to make your idea come to life.
---
• Copper bird sculpture • Copper owl sculpture • copper pumpkin • metal owl • owl sculpture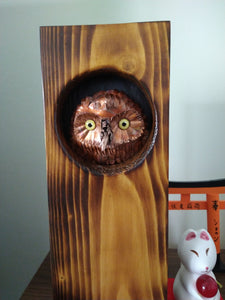 Recently made this little owl face peeking from a hole in wood. It can be free standing or hung on the wall. I intend making more owls in this fashion. Also had a commission for a pumpkin that was challenging to construct but got there in the end.         
---
• Copper face mask • Covid reminder • Face mask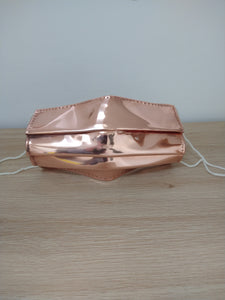 I had an unusual request the other day from someone who wanted an ornamental copper face mask for someone who has been shielding, to give them a bit of a laugh and as something to look back on in years to come.